Digital marketing, or online marketing, involves connecting brands with potential customers online. Email, social media, web-based advertising, and text or multimedia messages are all examples of marketing channels.
Also, it involves creating and disseminating content via digital media channels, including websites, landing pages, social media, email, and mobile apps, as well as promoting that content using various strategies across paid, earned, and owned digital channels, including search engine optimization, search engine marketing, pay-per-click advertising, content syndication, social media, email, and text marketing, among others.

How Digital Marketing Works
Marketing efforts are designed to increase company market share by promoting its products and services. It requires an understanding of advertising, sales, and the ability to deliver goods to the end-user to succeed. In companies or outside of them, marketing professionals are responsible for these tasks.
Corporations used traditional marketing methods like print, television, and radio. It has changed how companies connect with their customers, even though these options are still available. This is where digital marketing comes into play. Websites, social media, search engines, and apps achieve two-way engagement between a company and its customers.
Companies have been forced to change their marketing strategies due to new technologies and trends. Digital marketing began with the use of email as a marketing tool. Then search engines like Netscape started to dominate, which allowed businesses to tag and keyword items to increase their visibility. By developing sites like Facebook, companies could track data and cater to the needs of consumers.
With smartphones and other digital devices, companies can more easily market themselves, their products, and their services to consumers. Studies have shown that people prefer to access the Internet via their smartphones. Over 75% of American adults use smartphones for shopping, according to a Pew Research Center study.
Importance of Digital Marketing
Using digital marketing techniques, you will reach a much wider audience and target the consumers most likely to buy your products. It is also more cost effective than traditional advertising and allows you to measure your success daily and make adjustments as necessary.
The digital marketing industry has fundamentally changed how businesses interact with customers and deliver value to them. It has now been incorporated into nearly all aspects of business operations.
Thus, your business must implement a digital marketing strategy to compete in today's global market. Digital marketing has several significant benefits, including:
Your profits can be maximized by targeting those prospects who are most likely to make a purchase.
Advertisements on television, magazines, or billboards have limited control over who sees them. Although you can determine specific demographics – such as the typical readership of the magazine or the demographics of a particular area – it remains mainly a guessing game. Using digital marketing, you can identify and target a specific audience with tailored and highly influential messages.
The cost of outbound marketing is higher than that of inbound marketing.
Digital marketing allows you to track day-to-day campaign performance to know which channels are performing well and which are not, allowing you to optimize your budget for the highest return on investment. This is not true of traditional forms of advertising. No matter how well your billboard performs, the cost remains the same.
You can compete with more prominent brands by utilizing digital marketing within your industry.
For small businesses, competing with the major brands in your industry may be challenging since many invest millions of dollars in advertising campaigns. The good news is that strategic digital marketing initiatives present various opportunities for outranking larger companies.
Measuring the success of digital marketing is essential.
A significant advantage of digital marketing compared to traditional offline marketing is the ability to see accurate real-time results. You will know how difficult it is to estimate how many people pay attention to your advertisement when you advertise in a newspaper. The ability to determine if an ad resulted in sales must be attained through a surefire method.
Digital marketing is easier to adapt to and change.
Digital marketing offers excellent benefits. Adopting a digital marketing strategy is much easier than adapting more traditional forms of marketing, such as mailers and billboards. If an online advertisement fails to meet expectations, you can quickly adjust or pause it to improve performance.
Your conversion rate and lead quality can be improved through digital marketing.
Digital marketing facilitates measuring marketing efforts, making conversion rates easier. It is essential to measure the effectiveness of each tactic to develop better strategies. It is important to refine your methods to increase your conversion rate. A good investment in online marketing will ensure that everything is optimized for conversions.
The digital marketing process allows you to engage audiences at every stage.
Engaging your audience from the very beginning is essential. To move a lead through the customer funnel, it is vital to establish a connection during the first stage of the buyer's journey. By utilizing digital marketing, you can accomplish this from beginning to end.
B2B versus B2C Digital Marketing
Although digital marketing strategies work for business-to-business (B2B) and business-to-consumer (B2C) companies, the best practices vary considerably. Take a closer look at how digital marketing is used in B2B and B2C marketing.
It is common for B2B clients to have longer decision-making processes, thus leading to longer sales funnels. In contrast, B2C customers respond better to short-term offers and messages designed to build relationships.
Logic and evidence are usually the basis for B2B transactions, which skilled B2B digital marketers present. Content marketed to B2C customers is more likely to be emotional, aimed at making the customer feel good about purchasing.
B2B decisions require input from more than one individual. Sharing and downloading marketing materials are the most effective means of influencing decisions in this area. A brand's connection with its consumers is more critical to business-to-business customers.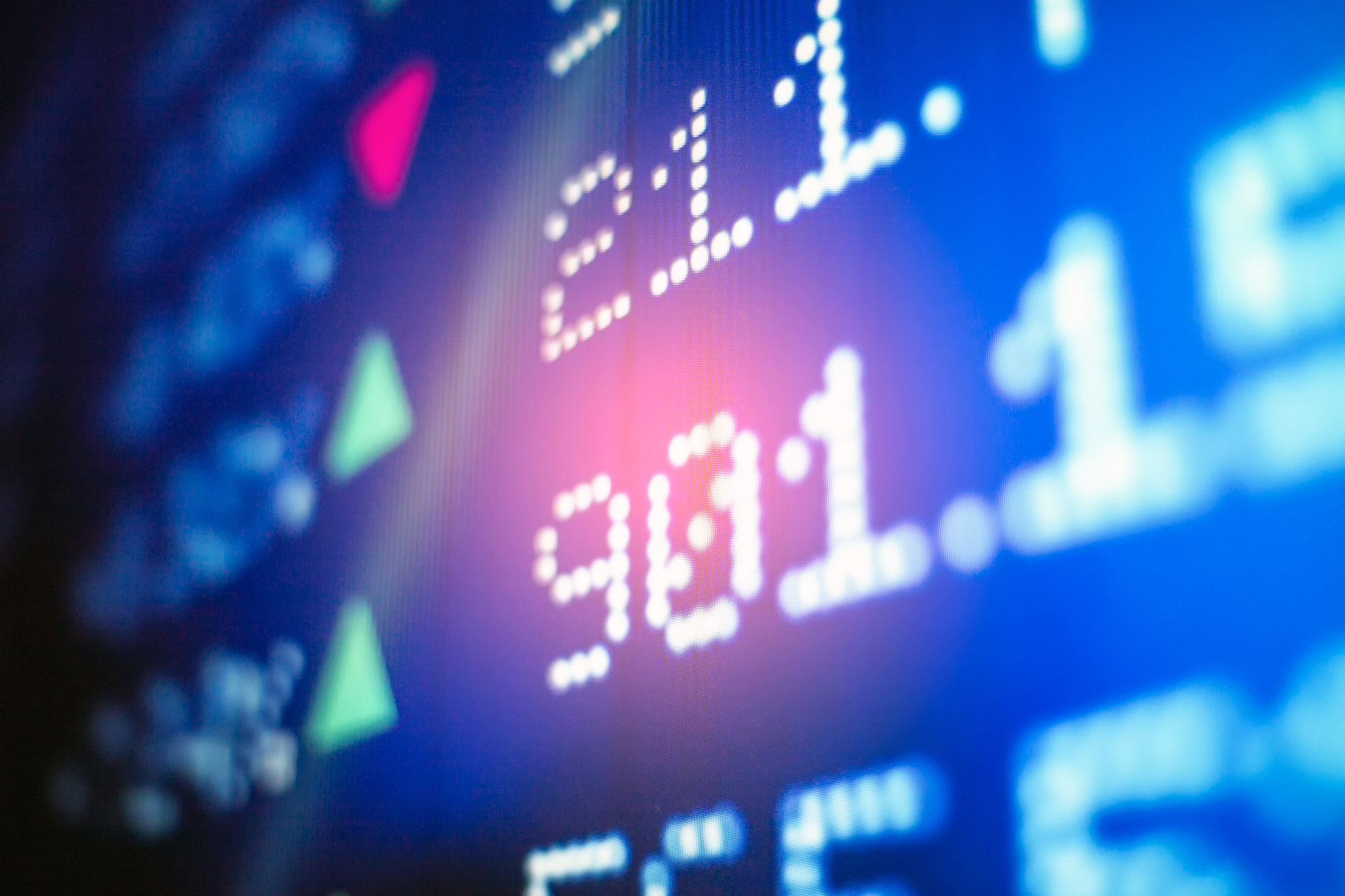 Various Types of Digital Marketing
Digital marketing encompasses many specializations, as there are many ways to interact online. The following are a few key examples of digital marketing strategies.
SEO (Search Engine Optimization)
As a marketing tool, SEO is more like a marketing strategy than a marketing tool. The Balance describes it as the art and science of attracting search engines to a website.
A search engine optimization campaign is a combination of art and science. SEO campaign aims to improve your position on search engine results pages (SERP).
Among the essential elements to consider when optimizing a web page for search engines are the following:
Contextual quality

The engagement level of users

Mobile-friendly

Inbound links and their quality
Besides these elements, you should also optimize your technical SEO or all the backend components of your website. An example would be URL structure, loading times, and broken links. By improving your technical SEO, you can improve how search engines navigate and crawl your site. In search engine optimization, strategically using these factors makes it a science, but its unpredictable nature makes it an art form.
In search engine optimization, the ultimate goal is to appear on the first page of results. As a result, those searching for a specific keyword associated with your brand can locate your products or services quickly. Even though there are many search engines, digital marketers often focus on Google since it is the dominant search engine worldwide.
There is no quantifiable rubric or consistent rule for ranking highly in search engines in SEO. Due to the constant updating of search engine algorithms, it is impossible to make exact predictions. Keeping an eye on the performance of your page will allow you to adjust your strategy as necessary.
Content marketing
Relevant and valuable content is distributed through content marketing, which heavily relies on search engine optimization (SEO).
Like any marketing strategy, content marketing strives to attract leads that convert into customers. However, it distinctly performs this function compared to traditional advertising. This type of marketing does not try to entice prospects with potential value from a product or service but, instead, offers value for free by distributing written material such as:
A blog post

Downloadable electronic books

Publish newsletters

Transcriptions of audio and video recordings

Papers

Visualizations of information
Despite its effectiveness, content marketing can be challenging. Content marketing writers aim to rank highly in search engine results while engaging readers so that they will read the material, share it, and interact further with the brand. Strong relationships can be developed throughout the pipeline when the content is relevant.
Identifying your audience is vital to creating compelling, highly relevant, and engaging content. In what manner do you intend to reach your target audience with your content marketing efforts? Understanding your audience will enable you to determine the type of content you should produce. In content marketing, you can use a variety of content formats, including videos, blog posts, printable worksheets, etc.
No matter what type of content you create, following content marketing best practices is a good idea. Creating grammatically correct, error-free, easy-to-understand, relevant, and engaging content is imperative. You should also use your content to funnel readers to the next stage of the sales process, such as a free consultation with a sales representative or a registration page.

Social Media Marketing
Engaging people in online discussions is one of the most effective ways to increase traffic and brand awareness through social media marketing. You can utilize social media marketing to advertise your brand, products, services, culture, etc. It may be appropriate to employ social media marketing in light of the number of people who use social media platforms.
Social media marketing platforms include Facebook, Twitter, and Instagram, followed by LinkedIn and YouTube. Your business objectives and target audience should be considered when choosing a social media platform. In the case of FinTech startups, targeting your audience on LinkedIn would be an effective way to find new leads, as industry professionals are active on the platform. In contrast, if your brand operates as a B2C business targeted at younger consumers, you may benefit from running social media ads on Instagram.
Since social media marketing involves active audience participation, it has become famous for attracting attention. Approximately 96% of digital marketers use it for B2C marketing, and it is also making inroads in B2B marketing. The Content Marketing Institute found that 61% of B2B content marketers use social media more frequently than a year ago.
In social media marketing, engagement metrics are built-in, allowing you to measure how well your message reaches your target audience. Ultimately, you are responsible for deciding which interactions are most important to you, whether the number of shares, comments, or total web clicks.
Direct sales might not be your primary objective in your social media marketing strategy. Rather than encouraging audience members to spend money immediately, many brands use social media marketing to start dialogues with them. A particular example is when brands target older audiences or offer products or services unsuitable for impulse purchases. You should consider your company's social media marketing objectives before deciding.
Following best practices is essential to creating an effective social media marketing strategy. Here are a few tips for social media marketing success:
Create engaging and high-quality content

Provide professional responses to comments and questions

Establish a schedule for social media postings

Timely posting

Support your marketing efforts by hiring a social media manager

Identify your audience's social media channels and know how to reach them
Marketing using pay-per-click (PPC)
You are charged for each click on a digital advertisement when using pay-per-click marketing. As a result, instead of paying a set amount to display targeted advertisements on online channels continuously, you will only be charged for the ads that individuals interact with. Determining how and when people will see your advertisement is harder.
Search engine advertising is one of the most common types of PPC advertising. Due to the popularity of Google Ads, many businesses use them for this purpose. The auction begins when an opportunity becomes available on the search engine results page (SERP). As a result of an algorithm, each available advertisement is prioritized based on several factors, including:
Ad Quality

Keyword relevance

Landing page quality

Bid Amount
The search engine results page will display a PPC advertisement at the top if a specific search term is entered.
After clicking on an ad, viewers are intended to complete one or more target actions. Transactional or non-transactional conversions can occur as a result of these actions. Conversions include:
Making a purchase.

Signing up for a newsletter.

Making a phone call to your business office.
Whatever conversions you choose for your campaign, you can track them via your digital marketing channels.
Conversion Rate Optimization (CRO).
CRO is a pivotal aspect of digital marketing that focuses on maximizing website traffic value by increasing the percentage of visitors who take a desired action. This could be making a purchase, filling out a form, subscribing to a newsletter, or any other predefined goal. A reputable digital marketing agency recognizes that driving traffic to a website is only half the battle; the real success lies in converting that traffic into valuable customers.
To achieve this, the agency employs a series of sophisticated techniques and strategies aimed at refining the user experience, enhancing website design, and, ultimately, boosting conversion rates. 
Here's essentially how CRO works:
Data-Driven Analysis

: The CRO process begins with an in-depth analysis of website data and user behavior. The agency uses various analytics tools to identify pain points, drop-off points, and areas where visitors might be getting stuck in the conversion funnel. Understanding user behavior provides valuable insights into what changes are needed to improve conversion rates.

A/B Testing (Split Testing)

: A core component of CRO is A/B testing, where the agency creates multiple versions of a web page (A and B), each with different variations. These variations could include different layouts, headlines, call-to-action (CTA) buttons, colors, or even entirely different content. The agency then directs a portion of the website traffic to each version and measures which one performs better in terms of conversions. The insights gained from A/B testing help identify the most effective elements for conversion.

Optimizing User Experience (UX)

: An essential aspect of CRO is to provide a seamless and intuitive user experience. The agency ensures that the website's navigation is clear, the content is engaging, and the design is visually appealing. Removing any potential friction points that could deter visitors from completing the desired action is a key goal of CRO.

CTA Optimization

: The agency pays particular attention to optimizing the placement, design, and wording of call-to-action buttons. A compelling and strategically placed CTA can significantly impact conversion rates.

Mobile Optimization

: With the increasing use of mobile devices, CRO includes optimizing websites for mobile responsiveness and user-friendliness. Mobile users should have a smooth experience that encourages them to convert.

Personalization

: CRO strategies may involve personalizing content based on user demographics, preferences, or behavior. Tailoring the website experience to individual visitors can lead to higher engagement and conversions.

Exit-Intent Popups

: To retain potential customers who are about to leave the website, exit-intent popups can be utilized. These popups offer relevant incentives, such as discounts or valuable content, to entice visitors to reconsider leaving.

Leveraging Social Proof

: CRO techniques may include incorporating social proof elements, such as customer reviews, testimonials, and trust badges, to build trust and credibility with potential customers.

Continuous Testing and Optimization

: CRO is an ongoing process. The agency continuously tests new ideas and optimizations to refine the website further and achieve even better conversion rates.
Conversion Rate Optimization (CRO) is and will always be a vital and dynamic process that involves fine-tuning every aspect of a website or landing page to maximize its potential for converting visitors into customers. A forward-thinking digital marketing agency employs data-driven insights, A/B testing, and various optimization techniques to continuously enhance the user experience and ultimately drive more valuable actions that contribute to the client's business success. With CRO, businesses can make the most of their existing traffic and achieve higher returns on their marketing investments.
Affiliate marketing
Affiliate marketing is a digital tactic that allows people to earn revenue by promoting the products and services of others. You or your business could be the promoter, but the process would be the same.
Revenue sharing is used to operate the program. An affiliate receives a commission for every sale they make. Merchants pay affiliates for every sale they facilitate.
Some affiliate marketers choose to review just one company, perhaps on their blogs or third-party sites. Some merchants have relationships with multiple vendors.
You must connect with the other party before becoming an affiliate or finding one. A single-retailer program or a digital channel can connect affiliates with retailers.
When you work directly with affiliates, you can increase the appeal of your affiliate program to potential promoters. For these affiliates to be successful, you must provide them with the necessary tools. Some marketing tools, pre-designed materials, and incentives are included as part of this program.
Advertisements on native platforms (Display Ads)
Digital marketing disguised as native advertising blends in with the surrounding content, making it less evident that it is advertising.
A native advertising campaign was created to address consumers' cynicism regarding advertisements today. Consumers may consider an ad biased because the creator pays for its placement and therefore ignore it.
Native advertising overcomes this bias by providing information or entertainment before promotional content, minimizing the role of the "ad."
You should always label your native ads clearly. Use words like "promoted" or "sponsored." If those indicators are concealed, readers may spend significant time engaging with the content before realizing it's advertising.
Consumers will feel more positive about your brand and content if they understand precisely what they are getting. Native advertisements are designed to be less intrusive than traditional advertisements, but they should not be misleading.
Marketing by influencers (Influencer Marketing)
An influencer marketer is similar to an affiliate marketer in that it works with an influencer—such as a celebrity, an industry expert, or a content creator—in exchange for exposure. Influencers often promote your products or services on various social media networks.
Influencer marketing is a valuable strategy for B2B and B2C companies seeking to reach new audiences. Partnering with reputable influencers is essential, given that they represent your brand. Consumers may lose trust in your company if you select the wrong influencer.
Online Reputation Management (ORM)
Online Reputation Management (ORM) is a critical aspect of digital marketing that focuses on monitoring, influencing, and maintaining a positive perception of a brand or individual across various online platforms. In today's hyper-connected world, customer reviews, social media comments, online articles, and other digital content can easily impact a brand's reputation. As a result, ORM plays a pivotal role in shaping how a brand is perceived by its target audience and stakeholders.
A reputable digital marketing agency recognizes the significance of ORM in building and safeguarding brand credibility. How ORM works:
Monitoring and Listening

: The first step in ORM is to monitor what is being said about the brand across the internet. Agencies use specialized tools to track mentions, reviews, and comments on social media, review websites, forums, blogs, and other online platforms. This constant vigilance allows them to identify potential issues or negative sentiments in real-time.

Addressing Negative Feedback

: When negative feedback or reviews surface, ORM specialists act swiftly and diplomatically to address the concerns. They engage with dissatisfied customers, respond to complaints, and seek solutions to rectify the issues. This proactive approach demonstrates the brand's commitment to customer satisfaction and can help turn negative experiences into positive ones.

Promoting Positive Feedback

: ORM is not just about mitigating negative content but also amplifying positive sentiment. Agencies encourage satisfied customers to share their positive experiences through reviews, testimonials, and social media shoutouts. Positive feedback helps build trust and credibility, influencing potential customers' purchasing decisions.

Content Suppression and Removal

: Sometimes, misleading or harmful content may be circulating online. In such cases, the ORM team may work to suppress such content in search engine results or, when possible, request its removal through legal means.

Online Crisis Management

: In the event of a digital crisis or brand reputation emergency, an experienced ORM team will have a well-defined crisis management plan in place. They respond promptly, transparently, and empathetically to contain the situation and protect the brand's image.

Brand Building and Promotion

: ORM is not solely about damage control but also about building a strong and positive brand image. Digital marketing agencies leverage various marketing strategies to promote the brand's achievements, values, and contributions to the community, reinforcing a positive reputation.

Monitoring Competitors

: ORM also involves monitoring the online reputation of competitors. Understanding how competitors are perceived by their audiences can provide valuable insights for improving one's own brand reputation.
Online Reputation Management is an indispensable component of any comprehensive digital marketing strategy. A reliable digital marketing agency understands that a positive online reputation is an asset that influences brand perception, customer trust, and, ultimately, business success. Through vigilant monitoring, prompt engagement, and strategic promotion, ORM specialists help their clients maintain a favorable digital presence. This ensures that their brands shine brightly amidst the vast digital landscape.
Marketing automation (Marketing AI)
Marketing automation enhances the efficiency and relevance of advertising by using software to drive digital marketing campaigns. Thus, you can concentrate on creating your digital marketing strategy rather than on time-consuming and cumbersome processes.
While marketing automation may seem like a luxury tool your business can do without, it can significantly improve your engagement with your audience.
The use of marketing automation allows companies to meet the expectations of their clients regarding personalization. This tool enables brands to:
Analyze and collect consumer information

Developing targeted marketing campaigns

Ensure digital marketing messages are sent and posted to the appropriate audiences and at the proper times.
In many marketing automation tools, prospect engagement (or lack thereof) with a particular message determines when and how to contact the prospect on a topic. You can effectively create a marketing strategy tailored to each customer using this level of real-time customization without investing additional time.
Email marketing
Email marketing campaigns are simple processes in which you send a promotional message to your prospects and hope they click on it. However, execution First, you must ensure your emails are wanted. This means having an opt-in list that does the following:
The content should be personalized in the body of the message and the subject line.
Consider these tips if you are considering email marketing:
Identify your target audience and send relevant campaigns to them

Maintain a mobile-friendly design for emails

Establish a schedule for the campaign

Conduct A/B tests
Mobile Marketing
Your target audience can be engaged via mobile marketing on their smartphones and tablets. Mobile app notifications, SMS and MMS messages, and social media notifications are all ways to communicate via mobile devices.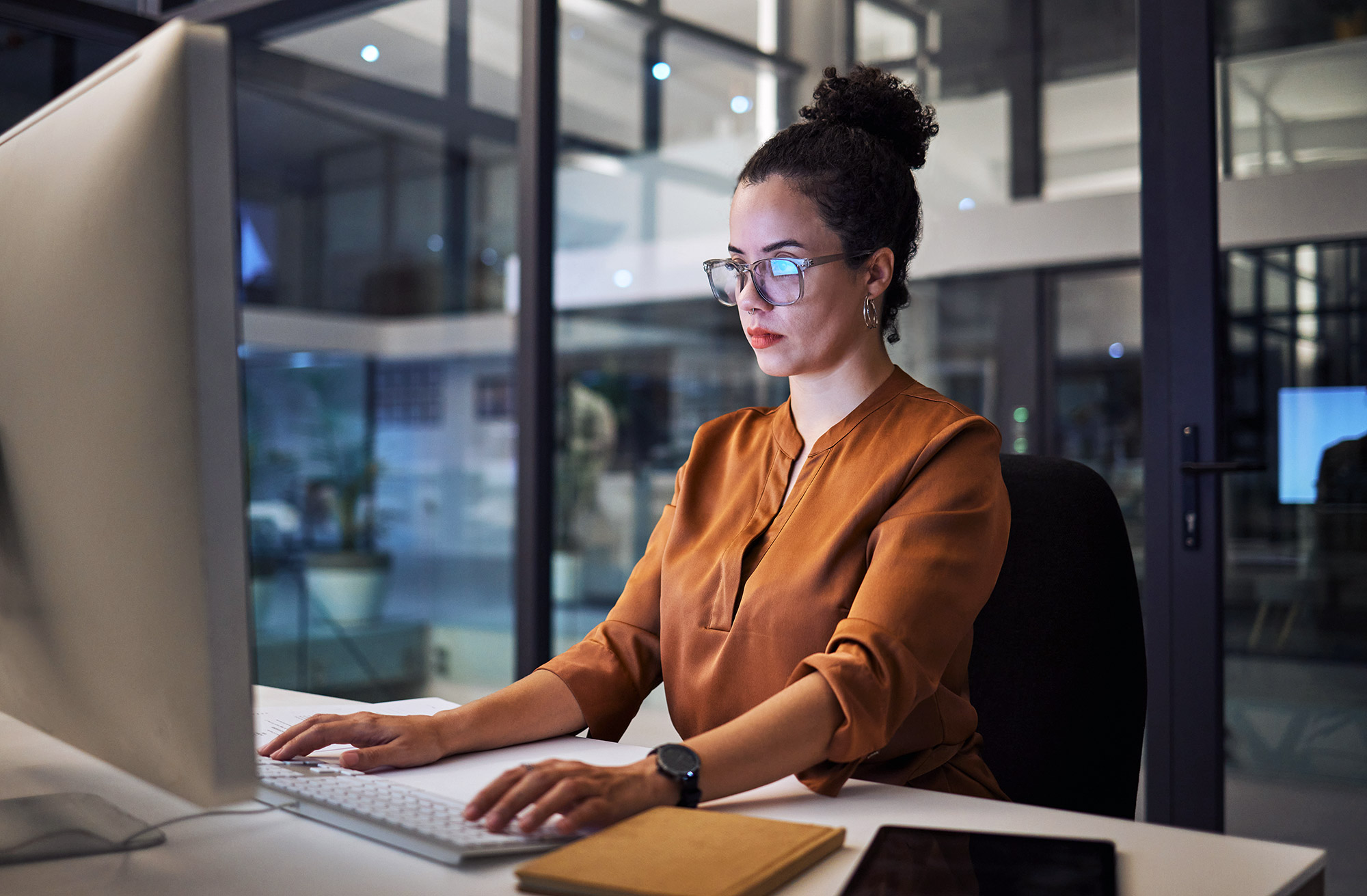 How Can Digital Marketing Benefit Your Business?
Choosing goals that cover a wide range of measures to set, monitor, and control successful performance is crucial for success in digital marketing. As a result, you can benefit from all digital marketing activities.
To ensure your digital marketing investments yield the desired results, consider the following 5S goals and specific SMART objectives.
Five Benefits of Digital Marketing
Transactions involving direct online sales and sales influenced by online channels.
Speak – Build relationships with customers.
Engage your audience online by using inbound marketing techniques such as search and social media marketing.
Ensure that content and offers are provided to encourage sales interactions.
Reducing offline media spending and improving customer service through organic inbound marketing. By using web self-service, customer support costs can be reduced.
Sizzle – Promote the brand online
Providing customers with new digital value propositions and exclusive online offers will improve the customer experience.
Digital Marketing Costs: How Much Will My Business Pay?
The simple answer is that every budget has a digital marketing strategy. Digital marketing strategies are beneficial to businesses of all sizes. Since digital marketing encompasses various methods and strategies, providing a single price for all methods and strategies is impossible.
Instead, small businesses will spend less on digital marketing than larger companies, so examining the digital marketing spend for different business levels is helpful. The following are some examples:
Basic Digital Marketing — Startups and small businesses generally have a small digital marketing budget. A low price point is the main focus of these businesses, which typically leverage websites, blogs, and social media to drive revenue. Each month, digital marketing costs several hundred dollars.
Intermediate Digital Marketing — Businesses with established revenue streams can spend more on digital marketing. This is where SEO, SEM, PPC, and email marketing become prominent. The cost of intermediate digital marketing is several thousand dollars per month.
Advanced Digital Marketing — Businesses with a global reach and a comprehensive digital marketing strategy will use digital marketing methods. Most of these businesses have developed strategies that cover a wide range of digital marketing channels. Creating a digital marketing strategy across various channels is often a significant investment for these businesses. Advanced digital marketing costs tens of thousands of dollars per month.
As demonstrated above, digital marketing costs vary greatly based on business size, revenue, and goals. Smaller companies often start with a basic strategy and develop intermediate or advanced methods. Ultimately, a digital marketing strategy can be developed and executed according to the needs and budgets of businesses.
Digital Marketing Challenges
Digital marketing does have the following challenges, however:
Organizations must continually create content and optimize their marketing campaigns, which takes time.
This can occur when prospective customers are inundated with too many competing ads. Marketers must make their brand stand out, which can be challenging.
If an organization uses an individual's data to target them for advertising, it should understand how to handle that data and follow data privacy laws.
Digital marketers must ensure websites are set up for mobile users so that the customer journey can quickly lead a prospective customer from learning about an organization to purchasing.
Digital Marketing Strategy
Every business has unique needs and goals. Creating and implementing a digital marketing strategy will vary from business to business. The following procedure is generally followed by businesses when developing and implementing a digital marketing strategy.
Identify Marketing Goals — In this process, it is necessary to identify specific objectives, such as driving sales, generating leads, building brand recognition, or increasing subscriptions.
Solidify the Sales Process — Understanding how customers are likely to make digital purchases is crucial to maximizing the benefits of digital marketing.
Isolate Target Customers — Creating a solid target demographic with refined buyer personas helps isolate the ideal customers to purchase business goods or services.
Choose Marketing Channels — Armed with target demographics and buyer personas. Identifying the best digital marketing channels to reach those ideal customers is essential.
Set Clear Benchmarks — It is necessary to establish clear benchmarks for success when evaluating a digital marketing strategy.
Make Necessary Adjustments — Once a digital marketing strategy has been developed and implemented, it is vital that progress toward goals is monitored and adjustments are made as needed.
A successful digital marketing strategy should be developed considering the business's goals and needs. Thus, a digital marketing strategy effective for a small "mom-and-pop" store is unlikely to be appropriate for a global company. Fortunately, digital marketing offers various methods, channels, and strategies. So, businesses of just about any size and in just about any industry can leverage digital marketing significantly.
A few more FAQs about Digital Marketing
An Agency for Digital Marketing – What Is It?
Digital marketing agencies like PTE specialize in marketing to consumers through digital media. This includes creating and launching campaigns for corporate clients through social media, pay-per-click advertising, videos, and websites.
What Is SEO in Digital Marketing?
"SEO" refers to promoting a company's website and name at the top of any search engine results page. This can occur with search results obtained organically or editorially. Using SEO effectively in digital marketing strategies can increase the visibility of a company's name and website.
What Is Internet Marketing?
Internet marketing is any marketing that takes place solely on the Internet. This means it exclusively appears on websites. It differs from digital marketing, which includes internet marketing and marketing on social media sites and mobile apps. These marketing campaigns can occur through smartphones, digital devices, and other platforms.
How Can I Become a Digital Marketer?
Digital marketers require substantial writing, data analytics, and social media skills. A bachelor's degree is needed for most digital marketing positions. You'll find these positions in a business field, such as marketing, or a related field, such as communications. You can also take digital marketing courses or boot camps. In addition, completing an internship while in school can be helpful. A master's degree in digital marketing may be helpful, but getting a job in the field is unnecessary.
What Skills Are Needed in Digital Marketing?
Writing content is a required skill. So are communication skills to effectively tell your product's story to your consumer base. Data analytics skills are essential to fully understanding your marketing campaigns' performance and where they can be improved. The ability to use social media and other online tools is also essential.
Digital Marketing is the backbone of modern business growth and success.
Digital marketing should be a primary focus in any business's marketing plan. There has never been a better way to stay in touch with your customers than through digital data; nothing else can provide you with the level of personalization that digital data offers. Your company will be able to achieve its full potential if you embrace the possibilities of digital marketing.
As an industry-recognized digital marketing agency, we understand the immense potential of harnessing online channels to connect with your target audience, build brand authority, and drive unparalleled business growth. The elite team of e-marketing experts at PTE Designs is dedicated to crafting innovative and data-driven strategies tailored to your unique business objectives.
Whether you're looking to boost website traffic, increase conversions, or enhance your online presence, we have the expertise and experience to deliver tangible results. With a holistic approach encompassing elite SEO strategies with proven techniques, captivating content creation, persuasive social media campaigns, precision-targeted advertising, and more, we leave no stone unturned to propel your brand to new heights. Unlike other so-called experts, we don't just talk-the-talk, we're in the trenches day in, and day out.
Our cutting-edge analytics and reporting tools ensure transparent insights into the performance of each campaign, enabling us to continuously fine-tune our strategies. Your success is our success, and we take pride in being your trusted partner on this exciting digital journey. Let's Talk! And let us optimize your online presence, expand your reach, and drive unmatched ROI, all while leaving a lasting impression on your customers. Get ahold of us for a personalized consultation and strategy review.