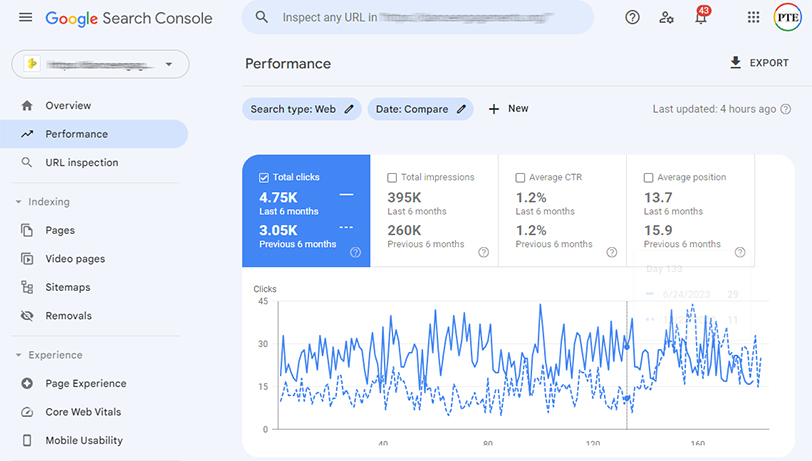 Seeing is believing!  And a picture speaks louder than a thousand words in the world of search engine optimization because, quite frankly, numbers don't lie. Enjoy a sneak peek of the success we're actively delivering for clients of our white-babel SEO services.
Exclusive White-Label Services By One Of The Best In The SEO Industry
We are an elite California-based digital marketing agency behind some of the internet's most successful brands and websites. We offer fast, effective, custom-tailored white-label SEO services for businesses of all sizes. We do the grunt work for you and get measurable results in a time-conscience way.
We understand how difficult it can be to grow your business. If you cannot meet your current workload or need more resources to scale, you may assume hiring in-house is the best option. However, hiring in-house means higher costs.
When it comes to delivering top-tier SEO services without the need to build everything from scratch, White Label SEO shines as a beacon of excellence. This dynamic approach offers a range of qualities that set it apart in the world of digital marketing.
Looking for an elite white-label SEO company that you can trust? We're here to make your agency look good.  Let's Talk!
Discover the power of White Label SEO excellence
Our elite SEO solutions integrate seamlessly, scale without hassle, and save you money. Our team has proven success and can provide tailored solutions for a consistent client experience. We cultivate success with transformative SEO.
Here's how our white-label SEO services take your agency to the next level:
Expertise at Your Fingertips: Our white-label SEO brings on board a team of seasoned professionals with deep expertise in search engine optimization. You'll have the support of our experts familiar with the dynamic SEO landscape, from keyword research to link building and content optimization.

Seamless Integration: Seamlessly integrate our white-label SEO solutions into your existing service offerings. While PTE's experts—who are invisible to your clients—complete the behind-the-scenes work flawlessly, your brand remains front and center.

Flexibility and Scalability: Whether you're a small agency looking to expand your offerings or a large firm seeking to optimize resources, our elite white-label SEO grows with you. It's a flexible solution that adjusts to your needs and scales as your client base grows.

Time and Cost Efficiency: Building an in-house SEO team from scratch demands time and resources. Hiring us for your white-label SEO needs slashes this effort, enabling you to provide comprehensive SEO services without ever-growing overhead costs.

Proven Results: We come armed with a track record of success. Leverage PTE's expertise to deliver impactful results to your clients, building trust and fostering long-lasting relationships.

Focus on Your Strengths: By outsourcing SEO to a trusted partner like PTE Designs, you free up your team to focus on your core strengths. This enhances overall service quality and lets you concentrate on what you do best.

Stay Ahead of Trends: Our SEO specialists stay at the forefront of SEO trends and algorithm updates. This ensures your clients' strategies always align with the latest best practices.

Customization and Branding: We tailor our SEO services to fit your brand's unique identity. Our elite white-label SEO solutions allow easy customization, ensuring a consistent client experience.

Loyalty and Trust:  Our company is built on trust. You can rest assured that we will NEVER poach or attempt to take one of your clients away. The reputation we have in the SEO industry is one we take pride in maintaining.

Quality over Quantity: Unlike other white-label SEO service providers who tend to 'ease up' as traction increases, we'll never cut corners to increase profits.

For us, quality reigns. Here's the PTE Difference:

All work is 100% white hat, done 100% in-house. We'll never, ever outsource our work just to save a dime.

SEO is like the stock market, and things always change, so when we see results, we double-down and monetize on whatever's working.

Our core belief is that quality will always be more effective than quantity. For example, rather than building tons of mediocre backlinks to your client's website, we'll create a handful of exclusive links from authoritative sites that will truly drive power to their SERPs.
Experience the transformative power of PTE's white-label SEO services. Expand your agency's potential, offer comprehensive solutions, and enjoy the benefits of a strategic partnership that cultivates growth and success. Let us drive the SEO engine while you steer your agency toward excellence.
Are you looking for a white-label SEO company you can trust? We can help your SEO agency look amazing!  Let's Talk! to unlock a new era of digital marketing achievement for your firm.
Elite white-label SEO from PTE lets you decide what you want to do.
We'll act as an extension of your team, preserving your brand identity while providing the expertise you need to grow your business and maximize client results. White-label SEO services should address your clients and your needs. Whether you're seeking on-demand deliverables or simply need a bit of extra support, we're here for you.
Is White-Label SEO Right for Your Agency?
The needs and goals of every agency are different. But you may want to think about outsourcing your SEO if…
You have difficulty meeting client demands.
You have no extra time to focus on sales or customer service
You need to cut costs without hurting the quality
You don't have the necessary expertise to meet customer expectations
You need to grow but can't afford to hire internally
Your customer turnover is high due to dissatisfaction
You've had issues with other vendors or contractors in the past
You're unsure of how to reach the next level for your business
Our white-label content marketing strategies will help you to thrive. We're here to help you with questions regarding campaign setup or adjusting your strategy. Besides helping your campaigns succeed, we offer a personalized touch that sets us apart.
We put client satisfaction at the forefront of our business.
We believe in core values and will never try to "steal" your clients. Our work speaks for itself, we'll tell you what you can expect from us before signing a long-term contract with an oversized agency that caters to hundreds, if not thousands, of clients.
Our focus remains on just a handful of accounts that we like to consider our partners. We believe in quality rather than quantity and never take on more than one client in the same niche or market. Get to know us and see the difference, we're an elite SEO company with a proven track record to back it up.
100% organically grown in California but trusted customers worldwide
We provide your clients with the highest-quality organic-focused optimization services with our 100% US-based team, trained by some of the industry's most successful experts. Here's why our white-labeled SEO service is a no-brainer:
No Shade Here — No contracts, setup fees, hidden expenses, or headaches with employees.
Secret SEO Strategies — Get the most effective and innovative white-label SEO services that are currently getting results for your clients,
Agency-Growth — Grow and scale your agency with our California-based SEO firm, 24/7 support via Slack/Teams/Hangouts/Whatsapp, and SOPs.
Client Growth — You'll receive the credit and be the hero to your clients with our behind-the-scenes work.
Full Support — Partnering with us gives you access to our entire California-based team of analysts and technical SEO specialists.
No Stress — White label = no in-house raises, vacations, sick days, training, or other costs and stressors.
The types of white-labeled SEO services we provide to other digital marketers
On-Site Optimization — At our Los Angeles-based digital marketing agency, we strive to ensure that each of our partners and their clients is set up for success.
We start every campaign with on-site optimization during the first month. Our team analyzes the client's site and makes recommendations tailored to each campaign based on keyword research and current industry best practices.
Web Design and Development — Set yourself apart from the competition with a stunning, conversion-driven, elegant website design.
Social Media Marketing — We'll help you establish a solid clientele from the ground up by managing all the social media platforms that matter to your business.
PPC Management — Cut through the noise and get straight to the first page of SERPs with ad campaigns that target lead generation and conversions.
Reputation Management — We Take steps to protect your brand and company reputation from negative press and black hat SEO tactics to reestablish your position in the industry.
Content Marketing — With our content calendars and research sourcing, we'll add authoritative facts to your on-site content and get your campaigns started on the right foot. We then create and deliver on-site blogs for your campaigns, following our comprehensive style guide to ensure accuracy and consistency.
Link Acquisition — The importance of off-site SEO cannot be understated. As part of our services, we create off-site articles, featured news stories, and guest posts to help build your clients' domain authority and online reputation. In addition, we build lists of link-building opportunities, maintain publisher relationships, and conduct outreach to find the most relevant websites for your campaigns.
Logo Design — Create an identity for your brand. Get a stunning logo that describes your brand and your values the best.
Video Editing — We create stunning videos that engage your target audience and promote your brand, products, and services.
Work With An Elite White-Label SEO Agency
Before partnering with a white-label SEO company, learn as much as you can about them. We encourage you to learn more about PTE to see if it is the right fit for your business.
With more than a decade of experience in the digital marketing industry, We have helped hundreds of agency owners with our expertise, dedication, and commitment to quality, transparency, and customer service.
Our team of technically SEO-trained writers, digital marketers, designers, web developers, data analysts, content managers, and outreach specialists ensures that your clients receive high-quality content on time.
Serving Both B2B and B2C Companies
Consulting Firms
Fortune 500 Companies
Retailers
Technology Firms
Financial Advisors
Nonprofit Organizations
Small Businesses
Real-estate Agents
Service-based
Start-ups
Restaurants
Manufacturers
Medical Professionals
Government Agencies
Industries We Serve
Architects and Custom Builders
Automotive Industry
Insurance Companies
Dance Companies & Entertainers
Car Dealerships
Contractors
The Film Industry
Doctors and Dentists
Flooring Companies
Garage Door & Gate Services
Home Service Providers
Restoration Companies
How our "white-label" SEO services work
The process is very simple for you! If you have a new client, simply complete our simple SEO intake form, which allows us to gather pertinent information from you regarding the client, and we'll have their account ready for launch within two business days. Keeping everything together and communicating with you as needed will allow us to make it as hands-off as possible for you.
In addition to call-tracking software, we can assist in the proper placement of Google Analytics, the CallRail / Call Tracking Metrics code, Google Search Console, and more, so all the pieces are in place for a successful launch.
Our communication with you is quick and seamless. You will never be left wondering whether we will reply to you. For best results, we recommend connecting with your team's Slack channel, Microsoft Teams group chat, or Google Hangout.
Since we are entirely based in the USA, we'll work in the same time zone(s) as you do and provide the best customer service and a high level of transparency and awareness about where things stand and how accounts are doing.
As part of our white-label SEO for agencies, our team performs a complex optimization process each week. Our "white-label" SEO services cover all important aspects, such as regular analysis of your keyword rankings, map rankings (GBPs), and ensuring no issues exist in Google Search Console. Our services provide all the elements essential to a successful SEO campaign.
We will provide you and your clients with a white-label SEO report at no additional cost during the first week of each month for the month prior. We provide monthly SEO reports that are both informative and aesthetically pleasing.
The SEO reports show key performance indicators for the month, such as incoming calls, click-through rates to specific landing pages, search engine ranking positions (SERPs), search visibility, upcoming forecasts, and so on. Our formula makes client retention easier and eliminates one step per month.
We report on keyword rankings, local map positions and signals, created content, and syndication of that content for the ultimate combination to rank your clients and retain them longer.
Common Questions and Answers in Regard to White-Labeled SEO Services
Exactly what are white-label SEO services?
When you hire an agency other than your own to perform search engine optimization work for your clients, you are referred to as a white-label, private-label SEO, or reseller. You can focus on selling SEO services to clients without worrying about fulfillment.
Ensuring quality and fulfillment timeliness is often a huge undertaking for your in-house marketing team. In most cases, selling is easy, which is why white-label SEO services benefit agencies and consultants.
Our work on your clients' websites and Google Business Profile (GBP, formerly known as GMB) listings are done under our' white-label' logins and email addresses so that the logins and emails are safe and secure. As far as your clients are concerned, you're doing everything! SEO can be incredibly complex, so there are several reasons why using our white-label SEO services is a good idea.
Does your company use black-hat or other risky SEO techniques?
No way! We promise a few things with our white-label SEO services for agencies: to move the needle for your clients so they get ROI/results, and you can keep them for years to come. No black hat SEO techniques will ever be used on your or your clients' websites as they are against Google's Terms of Service. Everything we do on your behalf is above-board and 100% pure white hat, which legitimately gets you results.
Is content development included in your white-label SEO services for agencies?
Absolutely! Our SEO packages include both content creation and syndication! Our eloquent US-based writers speak, read, and write fluent English and have degrees in their perspective fields. We then distribute/syndicate this content organically through news sites and via Google Business Profile signals embedded into each syndication to boost organic and Google Maps rankings.
We offer extra content creation and marketing services for SEO at very competitive prices. They include service pages, practice area pages, geo-location landing pages, blog posts, news articles, press releases, eBooks, white papers, and more.
Are Google Business Profile optimizations included in your white-label SEO services?
Sure! Our SEO packages include GBP/GMB (Google Maps) and organic optimization. To ensure the best campaign performance, we optimize both the GBP listing and the website simultaneously. We train our team on the latest Google Maps optimization techniques from the best in the business.
We start with the basics of local SEO optimization. As the campaign grows, we apply advanced techniques to position your company in the top three results for local map searches to generate more leads, calls, and visibility.
Is link building included in your white-label SEO services for agencies?
Certainly! We build links for all of our clients every month. Our backlinks for your clients are all ethical and legal. Most links result from writing high-quality content and distributing it through real websites with traffic. You can expect an exceptional quality of links, which will boost your client's SEO ranking and Domain Authority to the highest level possible.
What makes your white-label SEO services better than its competitors'?
As a local business, we appreciate your support. Most white-label SEO companies have an office or two in the United States, but the work is outsourced overseas, where quality is severely compromised. As a white-label agency SEO service provider, we provide outstanding quality and incredible timeliness in terms of communication, two of the most important components to any agency's SEO success.
Despite being based in the US, please don't assume we're overpriced! We provide simple, straightforward, and competitive pricing. Our pricing is flat, and there are no kickbacks or hidden fees. We only charge what is necessary for us to be able to move the needle for your clients.
How can a digital marketing agency benefit from white-label SEO services?
Recruiting, vetting, hiring, onboarding, compensating, and retaining internal SEOs can be difficult. Successful SEO campaigns require a variety of roles, time, and experience.
Are your employees capable of writing content? Will your SEO team be able to build quality backlinks from authoritative websites with real organic traffic? Do they have experience optimizing websites technically? How about local business profiles?
Is it feasible to keep raising their pay? How expensive is their health insurance? And what about equipment and SEO software with costly monthly premiums? Are you going to be able to commit all that personal time to check in with them to review their performance?
Overflow is another common challenge with in-house SEO teams. Imagine hiring an SEO specialist to handle 20 accounts, but they're completely overwhelmed within the first week. How would they handle five more accounts? The workload is too much for your current employee but not enough for another hire.
With our white-label SEO, you can scale up or down from one to 100 clients on a moment's notice and without paying a dime more than necessary. Scalability and maximizing resources are two of the main benefits of white-label SEO services.
Then there is the issue of training within the organization. Do you have a plan to keep your team up-to-date with the latest SEO best practices, skills, and algorithm updates from Google? Do your team members stay current on the latest Google algorithm changes?
Unless you are an expert or have a lot of time to spare, you'll need to have them learn SEO somehow. You may have to pay for it or maybe simply hope your team does it on their own. You have nothing to worry about with our SEO service for agencies since we hold our team accountable for you!
Elite White-Label SEO Service Provider You Can Trust
As we mentioned, we pride ourselves on the quality of our work. We have experience doing white-label SEO for agencies, specifically working for agencies that care about getting results for their clients.
This knowledge, coupled with our experience managing hundreds of small-to-medium-sized business SEO accounts over the last decade, has led us to create a unique blueprint for success.
Let us implement our proven success on your clients' accounts! Our experience also includes national and e-commerce SEO. We're here to make your agency look good!  Let's Talk!