elite seo for vip law firms across America
Are you a passionate attorney looking to elevate your law firm's online presence and attract more qualified clients? Do you want to stand out from the competition and secure a prominent position in search engine results? In today's digital age, having a strong online presence is crucial for businesses in every industry and SEO for your law firm is the solution.
Search engine optimization (SEO) is the practice of optimizing your website and content to improve its visibility and ranking in search engine results. SEO helps search engines understand the relevance and authority of your content, making it more likely to appear higher in search results when potential clients search for legal services.
SEO services for lawyers are specifically tailored to the unique needs of law firms. These services aim to enhance your online presence, establish credibility, and attract targeted traffic to your website.  In the fast-paced digital age, the importance of online visibility for businesses cannot be overstated. And for lawyers, in particular, harnessing the power of search engine optimization is crucial to standing out in a highly competitive landscape.
Unlock Your Law Firm's Full Potential with Powerful SEO Services for Lawyers
With potential clients increasingly turning to the internet to find legal services, having a strong online presence is no longer just an option but a necessity. This is where SEO services for lawyers come into play. By optimizing your website and content to rank higher in search engine results, you can attract more targeted traffic, increase your online visibility, and ultimately, drive more potential clients to your practice.
Our specialized SEO service for lawyers is tailored to help legal professionals like you reach new heights and maximize your firm's success. Let's Talk! via social media or by phone at (310) 564-6094, we'll take a look at your current legal SEO strategy and give you valuable insight —  free of charge.  We're not your average joe, learn about our decades of experience here.

source:  Google Trends
Why SEO Matters for Lawyers
The legal industry has become increasingly competitive, with law firms vying for the attention of potential clients. In such a crowded market, having strong online visibility can give your law firm the edge it needs to succeed. Online visibility refers to how easily potential clients can find your website and content when they conduct a search for legal services online.
Gone are the days when people relied solely on word-of-mouth recommendations or directories to find a lawyer. Nowadays, the majority of potential clients turn to search engines like Google to find the legal representation they need. In fact, studies show that a staggering 96% of people seeking legal advice use a search engine when researching law firms. This means that if your law firm is not visible in search engine results, you are missing out on a significant number of potential clients.
Benefits of using our elite SEO Services for Lawyers
Here's why investing in SEO is a game-changer for your practice:  
Increased Organic Traffic: SEO services for lawyers focus on optimizing your website's content, structure, and backlink profile to improve its visibility in search results. By ranking higher in organic search, your law firm can attract more targeted traffic. This means that people searching for legal services in your area will be more likely to find your website, increasing the chances of them becoming potential clients.
Targeted Leads: One of the significant advantages of SEO services for lawyers is the ability to target specific keywords and phrases. By optimizing your website for relevant keywords related to your legal practice, you can attract highly targeted leads. These are potential clients who are actively searching for the legal services you offer, increasing the likelihood of converting them into paying clients.
Enhanced Credibility and Trust: Ranking high in search engine results can significantly impact your law firm's credibility and trustworthiness. When people see your law firm consistently appearing at the top of search results, it establishes authority and credibility in their minds. This can lead to a higher likelihood of potential clients choosing your law firm over competitors.
Cost-Effective Marketing: Compared to traditional forms of advertising, SEO services for lawyers offer a cost-effective marketing strategy. While paid advertising can quickly eat up your marketing budget, investing in SEO can provide long-term benefits. Once your website starts ranking higher in search results, you can enjoy increased organic traffic without having to spend on expensive advertising campaigns continually.
Local SEO Advantage: For law firms that primarily serve clients in specific geographic regions, local SEO is crucial. SEO services for lawyers can help optimize your website for local search, ensuring that potential clients in your area find your law firm when they search for legal services locally. This targeted approach can significantly increase your chances of attracting clients who are physically close to your law firm.
Outperform Competitors: If you're not already in the game, you can bet that your competitors certainty are! Dominate your local legal market by surpassing your competitors in search rankings. Our SEO strategies are designed to make your law firm the go-to choice for potential clients.
Long-Term Results:  SEO is a long-term marketing strategy that can continue to yield results for your law firm over time. Unlike paid advertising campaigns that stop showing results once you stop investing, SEO efforts build a strong foundation for your website that can generate organic traffic for years to come. By consistently optimizing your website and content, you can maintain and improve your search engine rankings, ensuring a steady flow of potential clients to your law firm.
Don't wait for your competitors to be one step ahead of you.
Don't let your competitors steal the spotlight! Embrace the power of SEO and watch your law firm soar to new heights. PTE is dedicated to helping lawyers like you achieve online success and make a meaningful impact in the lives of your clients.
Contact us through e-mail, social media, or by phone at (310) 564-6094 for a complimentary consultation and let our team of SEO experts craft a tailored strategy that aligns with your goals and takes your law practice to the top of search engine results. Unlock the potential of your law firm with our "SEO services for lawyers."
Our  Custom-Tailored Approach to SEO Services for Lawyers
Implementing effective SEO strategies is crucial to maximizing the benefits for your law firm. Here are some key strategies we implement for each firm we work with:
Keyword Research for Your Specific Area of Practice
Keyword research is the foundation of any successful SEO campaign. It involves identifying the keywords and phrases potential clients use when searching for legal services online. By targeting these keywords in your website's content, you can increase your chances of appearing in relevant search engine results.
When conducting keyword research for legal websites, it's essential to consider the specific areas of law your firm specializes in. For example, if your law firm focuses on personal injury cases, you'll want to target keywords like "personal injury lawyer" or "car accident attorney." Conducting thorough keyword research allows you to understand the search intent of potential clients and tailor your content accordingly.
On-Page Optimization for Your Firm's Website(s)
On-page optimization refers to optimizing the elements on your website to improve its visibility and relevance in search engine results. This includes optimizing page titles, meta descriptions, headings, and content. By incorporating relevant keywords into these elements, search engines can better understand the content of your website and rank it accordingly.
When optimizing your law firm's website, it's essential to create unique, informative, and authoritative content that addresses the needs and concerns of potential clients. This can include blog posts, informative articles, case studies, and FAQs. By regularly publishing high-quality content, you can establish your law firm as a trusted source of legal information and improve your search engine rankings.
Off-Page Optimization for Your Firm's Website(s)
Off-page optimization focuses on improving your law firm's online presence and reputation outside of your own website. This includes building high-quality backlinks from reputable websites, engaging in social media marketing, and managing online reviews and citations.
Backlinks are an important factor in search engine rankings, as they signal to search engines that your website is a reliable and authoritative source of information. By actively seeking opportunities to acquire backlinks from relevant and trustworthy websites, you can improve your law firm's visibility and credibility in search engine results.
Social media marketing can also play a significant role in off-page optimization for law firms. By maintaining an active presence on platforms like Facebook, Twitter, and LinkedIn, you can engage with potential clients, share valuable content, and increase brand awareness. Social media signals are also taken into account by search engines when determining the relevance and authority of your law firm's website.
Managing online reviews and citations is another crucial aspect of off-page optimization. Positive reviews and consistent citations across online directories and legal listings can boost your law firm's reputation and visibility in search engine results.
Geographic-Specific Local SEO for Your Law Firms
For law firms that primarily serve clients in a specific geographic area, local SEO is essential. Local SEO strategies focus on optimizing your law firm's online presence to appear in location-based search results.
To improve your law firm's local SEO, it's important to claim and optimize your Google My Business listing. This involves providing accurate and up-to-date information about your law firm, including your address, phone number, and business hours. Optimizing your Google My Business listing can help your law firm appear in local map results and the local pack, increasing your visibility to potential clients in your area.
Consistency is key when it comes to local SEO for law firms. Ensuring that your law firm's name, address, and phone number (NAP) are consistent across all online directories and listings helps search engines associate your business with a specific location, boosting your local rankings.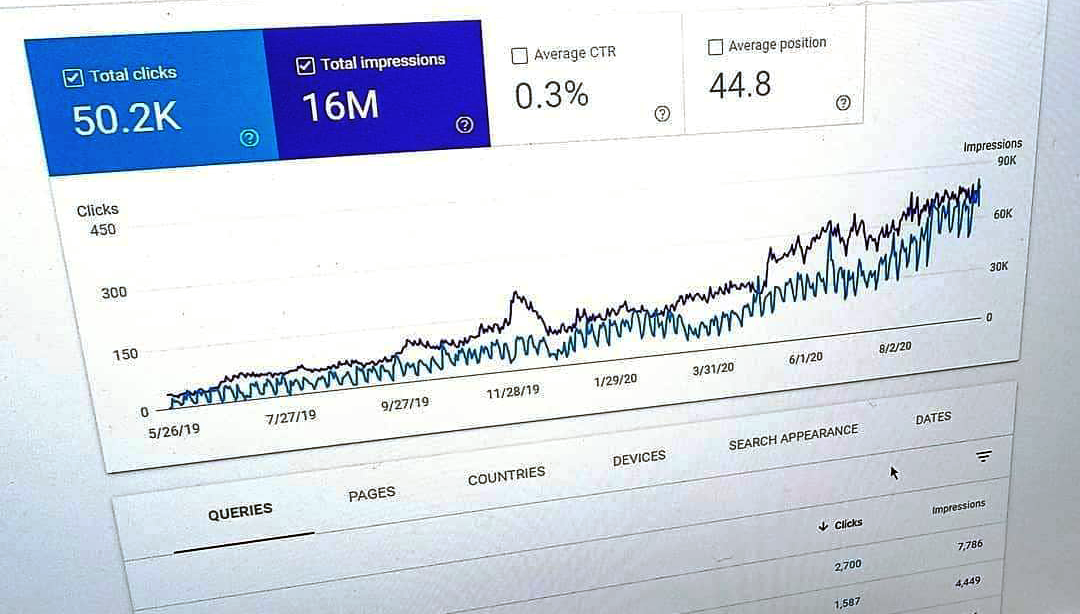 Ph34r The Elite Designs
PTE Designs is a leading digital marketing agency based in California with a proven track record of helping law firms succeed online for over a decade. Our elite team of SEO connoisseurs, content writers, and marketing strategists is passionate about empowering lawyers to achieve their business objectives through powerful online marketing solutions.
Looking for an aggressive SEO service for lawyers that that can take your firm's campaigns to the next level? You've come to the right place. SEO for attorneys is a complex beast that needs to be done correctly, precisely, and on time. Plus, it's an ongoing process that needs constant attention and maintenance.
With years of experience in all niches of the legal industry, we understand the unique challenges and opportunities that lawyers face when it comes to marketing their practices. Partner with us today and experience the difference our SEO services can make for your law firm's growth and success. We cater to all areas of law.