Trusted SEO Services for Family Law Firms since 1999
In today's digital age, businesses need a strong online presence to thrive. Family law attorneys are no exception. To stay competitive in the legal industry, family law attorneys must leverage Search Engine Optimization (SEO) services to increase their visibility online and attract potential clients.
SEO can significantly impact your online presence and help potential clients find your services when they search for family law-related terms on search engines like Google. SEO services for family law attorneys involve optimizing their websites and online content to rank higher in search engine results.
By infusing targeted keywords and optimizing website structure, family law attorneys can improve their chances of appearing on the first page of search engine results when potential clients search for relevant keywords like "family law attorney," "divorce lawyer," or "child custody attorney."
As a family law attorney looking for SEO services near you, it's essential to find a reputable and experienced SEO agency like PTE Designs that specializes in elite legal marketing and has the track record to prove it because numbers don't lie.
Let's Talk through our contact form, on social media, or by phone, at  (310) 564-6094. We'll review your current SEO strategies free of charge and let you know if we can help.
Elite SEO  Solutions for All Areas of Family Law Practitioners
Tailoring SEO services to each specific type of family law helps create a niche-focused strategy that caters to the unique concerns and interests of individuals seeking legal aid in those areas.  Our SEO experts have perfected the craft of delivering SEO results that are tailored to each of the unique facets of family law.
Here's a look at our personalized approach to SEO for each of the following types of family law practice areas:
Divorce & Annulment
We recognize the emotional complexity of divorce. Our tailored SEO services for divorce lawyers emphasize compassionate keyword targeting and content curation, ensuring those navigating these challenging times find your firm's expert guidance.
Strategies for Divorce & Annulment SEO Campaigns We Use:
Keyword Optimization: Target high-volume search terms such as "grounds for annulment," "divorce procedures," or "quick divorce solutions."
Content Creation: Develop in-depth blog posts or articles detailing the process, benefits, and drawbacks of both divorce and annulment.
Learn more about our SEO Services for Divorce (Family Law) Attorneys
Child Custody & Visitation
Become the go-to authority in your region. Our team crafts local SEO strategies intertwined with compelling content that speaks to the heart of custody and visitation concerns, connecting parents with your unparalleled expertise.
Strategies for Child Custody & Visitation SEO Campaigns We Use:
Local SEO: Parents often seek local attorneys for custody battles. Ensure your firm ranks high in local search results.
FAQ Section: Address common questions regarding custody laws, visitation rights, and joint vs. sole custody.
Child Support
Utilizing geo-specific keywords and detailed content creation, we position your firm at the forefront for parents seeking clarity on child support. Trust PTE Designs to bridge the gap between your services and those in need.
Strategies for Child Support SEO Campaigns We Use:
Calculator Tools: Integrate a child support calculator tool on your site, optimized for SEO to drive traffic.
Infographics: Create visual content showing state-specific child support norms, guidelines, and calculation methods.
Spousal Support/Alimony
Our comprehensive SEO approach delves deep into the world of spousal support. We enhance your online visibility through extensive research and client-centric content, ensuring potential clients understand your profound expertise.
Strategies for Spousal Support/Alimony SEO Campaigns We Use:
Video Content: Craft video content explaining how alimony is determined, its duration, and modification conditions.
Case Studies: Highlight success stories or complex cases related to alimony, emphasizing your expertise.
Property Division
The intricacies of property settlements require a delicate SEO touch. Our strategies shed light on asset distribution, marital debt, and state-specific guidelines, making your firm the first choice for those navigating property division.
Strategies for Property Division  SEO Campaigns We Use:
Interactive Content: Use quizzes or flowcharts to help users understand property division rules in divorces.
Backlink Building: Guest posts on financial websites or blogs about property division complexities during a divorce.
Paternity
PTE's refined SEO tactics elevate your digital presence in paternity law. From testing to rights establishment, we craft a path online that guides individuals directly to your specialized services.
Strategies We Use for Paternity SEO Campaigns We Use:
Downloadable Guides: Offer detailed e-books or guides about paternity establishment processes, rights, and challenges.
Testimonials: Showcase testimonials from clients who successfully established or challenged paternity claims.
Domestic Violence & Restraining Orders
Our team prioritizes sensitivity and urgency. We optimize your digital footprint to swiftly guide victims of domestic violence to the protective legal aid your firm provides.
Strategies for Domestic Violence & Restraining Orders SEO Campaigns We Use:
Emergency Buttons: Incorporate a discreet emergency exit button on relevant pages for user safety.
Resource Pages: Create a resource hub with helplines, shelter information, and legal processes, optimized for high search visibility.
Child Abuse & Neglect
Harness our empathetic SEO approach that emphasizes child protection, intervention, and rights. Let PTE Designs be your partner in guiding affected parties to your trusted legal counsel.
Strategies for Child Abuse & Neglect SEO Campaigns We Use:
Collaboration: Partner with child protection organizations for webinars, blog posts, or interviews, generating quality backlinks.
Sensitive Content Notices: Include disclaimers or trigger warnings on sensitive content, ensuring user trust and safety.
Adoption
We understand the emotional journey of adoption. We connect hopeful parents with your firm's expertise in domestic and international adoption processes through meticulous content guides and keyword optimization.
Strategies for Adoption SEO Campaigns We Use:
Storytelling: Share adoption success stories in a blog or video format, emphasizing your firm's involvement.
Guides: Provide step-by-step guides on domestic vs. international adoption optimized for relevant keywords.
Guardianship
With PTE, your guardianship services will shine online. Our strategies are tailored to emphasize your expertise, leading those looking to assume responsibility directly to your firm.
Strategies for Guardianship SEO Campaigns We Use:
Checklists: Offer downloadable checklists for guardianship applications, driving organic traffic through valuable content.
Legal Jargon Breakdown: Create content that simplifies legal terms and processes in guardianship for the layperson.
Prenuptial & Postnuptial Agreements
Marriage is about trust, and so is SEO. Our detailed content strategies focus on the benefits and intricacies of marital agreements, ensuring couples feel secure and informed with your services.
Strategies for Prenuptial & Postnuptial Agreements SEO Campaigns We Use:
Templates: Offer basic agreement templates optimized for search engines to attract potential clients.
Comparison Content: Craft content comparing prenuptial vs. postnuptial agreements and their legal implications.
Legal Separation
We meticulously craft SEO solutions that guide uncertain couples to your doors. Our focus remains on the benefits, implications, and alternatives to legal separation.
Strategies for Legal Separation SEO Campaigns We Use:
FAQs: Address common misconceptions about legal separation versus divorce.
Content Series: Design a series of articles detailing the steps, rights, and conditions of legal separation.
Surrogacy & Assisted Reproductive Technology Law
Your specialization in reproductive law meets our elite SEO tactics. Let's connect hopeful parents with your guidance on surrogacy contracts, donor agreements, and more.
Strategies for Surrogacy & Assisted Reproductive Technology SEO Campaigns We Use:
Expert Interviews: Collaborate with medical professionals for interviews or guest posts on surrogacy and reproductive technology.
Case Law Updates: Regularly update content based on evolving case law and technological advancements.
Mediation & Collaborative Law
Our tailored content creation emphasizes the peace and effectiveness of mediation. Together, we can position your firm as the preferred choice for couples seeking amicable resolutions.
Strategies for Mediation & Collaborative Law SEO Campaigns We Use:
Testimonials: Showcase success stories of couples who resolved disputes through mediation.
Interactive Tools: Offer tools like mediation preparation checklists or cost comparison calculators.
Emancipation
Cater to the youth with our youth-focused SEO tactics, detailing the emancipation process, rights, and guidance, ensuring they find the independence they seek with your guidance.
Strategies for Emancipation SEO Campaigns We Use:
Youth-targeted Content: Develop content tailored to younger audiences with accessible language and mobile-optimized design.
Infographics: Visual representation of the emancipation process and criteria with syndication across various platforms with our social media marketing services.
Name Changes
Identity is personal. Our dedicated SEO strategies ensure those seeking a name change for any reason find the clarity and services you offer.
Strategies for Name Changes  SEO Campaigns We Use:
How-to Guides: Detailed guides on the legal name change process after marriage, divorce, or personal choice.
Local SEO: Since name change procedures can vary by locale, focus on local SEO strategies.
Grandparents' Rights
The legacy of grandparents deserves attention. We implement strategies that underline the rights, interventions, and custody aspects, guiding them to the expert services your firm provides.
Strategies for Grandparents' Rights  SEO Campaigns We Use:
Video Content: Personal stories or interviews with grandparents about their journey through the legal system.
Resource Hub: A centralized location for state-specific grandparents' rights, case studies, and legal updates.
Let PTE be the law firm SEO company you've been searching for! We provide enterprise-level  SEO  tailored to the multifaceted world of family law. Our partner firms hold multiple prominent page-one positions on Google across family law's most competitive markets.
We'll Implement SEO Strategies for Family Lawyers That Matter
Picture this: A distressed client is frantically searching for a family law attorney in their area to handle a complex divorce case. They open up their favorite search engine and type in keywords like "divorce attorney near me" or "child custody lawyer in [your city]."
Will your practice be at the top of the search results, catching their eye, or buried under your competitors? Most users won't scroll past the 3rd result!
It's no secret – SEO is the force that the right kind of traffic to your site.
This makes your services visible to potential clients precisely when they need you the most. By partnering with our team of seasoned SEO experts, you'll gain an edge over your competition and establish yourself as the go-to family law attorney in your region.
One of the key aspects of SEO for attorneys who focus on family law is keyword research. Identifying the most relevant and frequently searched keywords in the family law niche allows attorneys to create content that aligns with potential clients' search queries.
By incorporating these keywords into their website copy, blog posts, and articles, family law attorneys can increase their chances of ranking higher in search engine results and attracting organic traffic to their websites.
On-page optimization is a crucial part of family law SEO.
This involves optimizing various elements on the website, such as meta tags, headings, URLs, and image alt tags, to make it more search engine-friendly.
By ensuring that these elements are properly optimized and aligned with the targeted keywords, family law attorneys can improve their website's visibility in search engine results.
off-page optimization is equally
important.
Off-page optimization involves building high-quality backlinks from reputable websites to enhance the website's authority and credibility.
By obtaining backlinks from relevant legal directories, industry publications, and other reputable sources, family law attorneys can improve their website's visibility and increase their chances of ranking higher in search engine results.
Throughout the years we've built partnerships with some of the world's most popular websites. With our content marketing services, we offer exclusive feature opportunities for lawyers on websites like Forbes, USA Today, and NY Post, just to name a few.
Local SEO also plays a crucial role in SEO for family law attorneys.
Since family law cases are often location-specific, it is essential for attorneys to optimize their online presence for local searches.
This can include creating and optimizing Google Business Profile listings (sometimes also referred to as GMB or Google My Business) and local directory listings and ensuring accurate and consistent NAP (name, address, and phone number) information across all online platforms.
By focusing on local SEO, family law attorneys can target potential clients in their specific geographic area and increase their chances of attracting relevant leads. SEO services are essential for family law attorneys looking to establish a strong online presence and attract potential clients.
Altogether, leveraging keyword research, on-page, and off-page optimization, and local SEO strategies, family law attorneys can improve their website's visibility, increase organic traffic, and, ultimately, grow their client base.
Embracing SEO services is a proactive step towards staying competitive in the digital landscape and ensuring the long-term success of family law practices.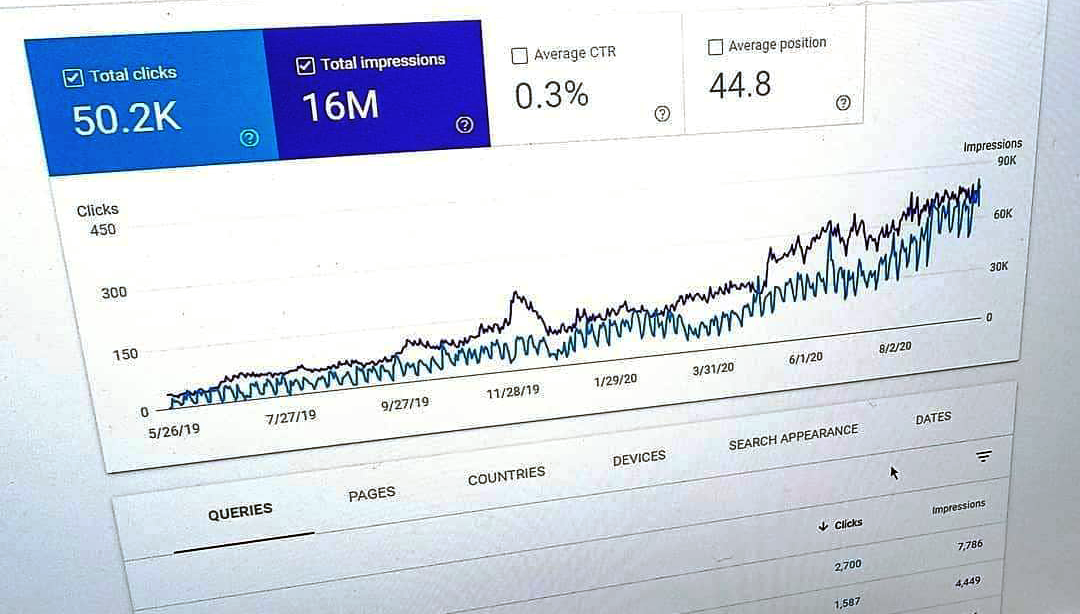 Skyrocket Your Family Law Practice with our elite SEO Strategies
Are you a dedicated family law attorney striving to expand your client base and strengthen your online presence? In today's digital age, securing top rankings on search engines is a game-changer. Introducing our specialized SEO services for Family Law firms —the key to unlocking your true potential and dominating the digital landscape!
Unlike generic SEO services, our approach is laser-focused on meeting the unique needs of family law attorneys. We understand the nuances of your practice and tailor our strategies to attract clients seeking legal assistance in matters like:
 Divorce and Separation
 Child

Custody

and Support
 Adoption and

Surrogacy

 Domestic

Violence Issues

 Prenuptial and

Postnuptial

Agreements
 Property Division and more.
The Benefits of Choosing our SEO agency for Family Law Firms
Local Domination: We specialize in local SEO to ensure your website ranks high

for

location-specific searches. When potential clients seek family law services in your area, your practice will be prominently featured, driving more leads to your doorstep.
Content that Connects: Our team of talented content creators will craft compelling and informative articles that showcase your expertise, answer common legal questions, and position you as a trusted authority in family law.
Ethical & Effective Techniques: We follow ethical "white hat" SEO practices approved by search engines. No shortcuts or risky tactics that could harm your online reputation.

Just sustainable,

long-term results!
Transparency & Reporting: Stay informed with detailed reports on your website's performance

and the progress of your SEO campaign.

You'll know exactly how your investment

is paying

off!
Increased Conversion Rates: By attracting highly targeted traffic, your website will see a boost in qualified leads, leading to a higher conversion rate for your family law services.
Cost-Effective Marketing: Compared to traditional advertising methods, SEO delivers an exceptional return on investment. Make the smart choice for your marketing budget!
Your search for the best law firm SEO company ends here.
We look forward to working with you!  Don't miss out on the incredible opportunities that a robust online presence can offer. Let our experienced SEO team propel your family law practice to new heights.
We will help you make a positive impact on the lives of countless clients. Get in touch with us now for a consultation and strategy-review, and let's discuss how our elite SEO services for Family Law attorneys can revolutionize your legal practice.