What is the cost of advertising with Google Ads?

First, what are Google Ads?
Google Ads is Google's pay-per-click (PPC) advertising platform. It is possible to create ads, bid on simple or long tail keywords and set a maximum amount per click for your ads.
Google Ads utilizes an auction system that takes place in real time. Let's say you bid on a keyword, and your bid is higher than your competitor's. When users search for this specific keyword, Google displays your ad at the top of the results page. It comes up with a little tag indicating that it is a paid result.
The best thing about advertising on Google is that you don't pay for the ad placement; you only pay when someone clicks on your ad. Using Pay Per Click can quickly expand your brand's reach by placing it on the first page of major search engines like Google.
There are also various options to choose from. You can set average daily and monthly PPC budgets depending on the campaign. This means you can run your Google Ads campaign without reviewing your daily ad budget or monthly Google Ads spend.
However, you should remember that as an elite SEO services provider, we always like to remind our clients that PPC is and forever will be just a marketing expense, while SEO, on the other hand, is a marketing investment that will outlive any PPC budget. Anddd, it is imperative to note that paid advertising costs will always continue to rise as new competitors who are willing to spend more enter the arena.
So, How do Google Ads work?
To understand how much Google Ads cost, you first need to understand how they work. Doing so can help you set a realistic budget for your Google Ads campaigns.
The Google Ads auction determines your PPC ad placement and cost. The ad auction begins when someone searches for something on Google. If the search query involves keywords advertisers are bidding on, eligible ads go to auction.
During the ad auction process, your ad placement and cost per click (CPC) are determined by Adwords intelligence. Your ad is given an Ad Rank score, which is very simple: (Your maximum CPC bid) x (Your ad's Quality Score)
Why use Google Ads for marketing products and services?
You may not get a 200% dollar-for-dollar ROI on Google Ads, but there are several other benefits of running a Google Ads campaign, including:
1. Improved visibility — Any digital marketing campaign aims to get in front of potential customers. Due to Google's massive reach, you reap the benefit of advertising to a large audience. Plus, since your ad copy usually ranks before organic results, it's the first thing your prospects see—and click. This is a huge advantage and an excellent way to win new customers.
2. You only target interested customers — With PPC ads, you only target qualified users who have the intention to buy. You also only pay if people interact with your ads. 
3. It's extremely flexible — You decide your ad spend, how long you want to run your ads, who you want to target, what type of ad you want (e.g., video, shopping, display, search, local, or discovery), and what type of pricing model you want (e.g., PPC, CPM, CPV, or CPA). 
4. The results come in quickly — Compared to traditional channels like SEO, which take a couple of months to show results, Google Ads work instantly. Sure, you'll see better results if you work on both strategies together, but regardless of whether you have an SEO strategy, Google Ads will still make your product or service visible in front of your prospects at the right moment. It's important to recognize that while Google Ads (PPC) can yield quick results, they should be viewed as a marketing cost rather than an investment like SEO.
5. You get actionable insights — Advertisers can see how their target audience interacts with their ads, get analytics on which specific keywords get the most interest, what ad copy gets the most impressions and interactions, and learn more about the target demographic that clicks on their ads. 
Factors that impact Google Ads pricing
As mentioned above (and precisely why we've written this guide), there is no simple or one-size-fits-all answer to the question of how much Google Ads will cost your business. Google Ads pricing varies depending on your industry, customer lifecycle, current trends, and how well you manage your account.
Industry — The industry has the biggest influence on Google Ads pricing. For example, the business services vertical (legal, accounting, real estate, etc.) is one of the more competitive verticals in Google Ads, which generally translates to higher costs per click (CPC) and costs per lead (CPL). This is due to the nature of the professional services industry: one new client could yield upwards of $1,000–$10,000 depending on your business, so a CPC of $10 is a small price to pay for that client.
Customer lifecycle — You also have to take into account the lifecycle of your customers. For bigger ticket offerings, it takes longer for potential clients to move through the decision-making process, and your business needs to stay top-of-mind throughout that journey. This may involve multiple visits to your website, a content download or two, participation in a webinar, and more before taking that final step.
Current trends — Neither consumer trends nor online advertising platforms are ever at rest. It's important to keep up with what's happening in your industry and within your niche—sentimentally and empirically. Take COVID, for example. At the height of the pandemic, the average cost per click for the apparel industry was about $1.40. It dropped to $0.70 in April, when average conversion rates increased, and then ended at $0.89 in May.
How to optimize your Google Ads campaign
You'll want to ensure your campaign is optimized to maximize your return. Here's what you can do:
Create negative keywords.

 
Turn any keywords unrelated to your business into negative keywords. These are search terms you won't show. Rather than wasting ad spend on these non-revenue-generating terms, focus exclusively on terms that yield a return.
Optimize your landing page.

 
Send your customers to a landing page that delivers on your ad. You want your message to align with the keywords on the landing page. The goal is to reduce the number of clicks between seeing your ad and purchasing the product.
Ad extensions can significantly boost your ad's information: phone number, reviews, description, etc. The more extensions you enable, the more space your ad occupies on the page.
Review your CPC, conversion ratio, and other key metrics to ensure your ad campaign is on track. If something is wrong, think about what you can do to improve it. For example, if you're getting clicks but your conversion rate is low, you'll want to optimize your landing page better.
How do Google Ads determine your cost per click?
The great part about Google Ads is that, while it works as an auction, the winners aren't chosen based on bid alone, and you don't necessarily pay your maximum bid. How is this possible? Let's take a quick run-through of how Google Ads determines the winners and what they pay per click.
Step #1: Quality Score — When someone searches on Google, Google looks to see if any advertisers are bidding on keywords relevant to that query. If yes, an auction is triggered, and Google enters all relevant ads into the auction. The first step in choosing a winner is to assign each ad a Quality Score. This is a number from 1-10 determined by the ad and landing page's relevance to the keyword, expected click-through rate (which involves your historical performance), and landing page experience.
Step #2: Ad Rank — Google will then calculate each competing ad's Ad Rank, which determines if and where your ad will be placed in the paid results section. Ad Rank is your Quality Score multiplied by your maximum bid (the most you're willing to pay per click on your ad).
Step #3: Cost per click — If your ad gets shown, you only pay if someone clicks on it. But as mentioned above, you don't necessarily pay your maximum bid. The Google Ads cost-per-click formula is the Ad Rank of the ad below yours divided by your Quality Score plus one cent.
With this formula, an advertiser can pay less per click than another advertiser in the SERP and still be in a higher position due to a better Quality Score. This is why advertisers with a small budget can compete with big spenders on Google.
How well do you manage your account?
A recent study by Google showed that the average ROI on Google Ads is 800%—that is, $8 for every $1 spent. Of course, this all depends on how well you manage your account. You can't just activate your ads and kick back. If you want to keep your Google Ads costs low and your returns high, you need to:
Keep a proper Google Ads account structure.

Report on your performance and make data-driven optimizations.

Maintain your keyword lists.

Perform regular account audits and more.
How does budgeting work with Google Ads costs?
Let's move on to the next component of Google Ads cost: budgeting. All too often, advertisers see their monthly Google Ads budget get burned up in a matter of days, leading them to believe Google Ads is prohibitively expensive. This isn't necessarily the case; more often than not, it's the result of a misunderstanding of how Google Ads budgeting works. So, let's set the record straight. 
Here are the terms to know:
Budget: How much you're able to spend on Google Ads

Bid: The most you're willing to pay for a click on your ad.

Spend is the amount Google takes from your budget when an ad participates in an auction.

Cost: The actual amount you pay for a click on your ad.
Daily average budgets
When you set up a campaign in Google Ads, you will be asked to provide a daily budget. There is a shared budget feature, but if you're just starting out, giving each campaign its own budget is best. But the daily budget you set does not mean Google will spend that exact amount each day. You're giving Google a rough idea of what you'd like your daily spend to average at the end of the month— meaning it could exceed or fall short of that amount on any given day, leading to spending limits.
Spending limits
Originally, Google could spend up to 20% more than your daily average budget in this manner—until October 2017, when it announced it could spend up to 100% more of, or double, your budget if it meant more clicks or conversions. This means that if you set a daily average budget of $50, your daily spending limit is $100. You will never pay more in a day than your daily spending limit, and you will never pay more in a month than your monthly spending limit (your average daily budget x 30.4; although if you're not paying for Google Ads with the invoice method, you can set a monthly spend limit at the account level).
How to determine your average daily budget
To calculate your average daily budget, simply take your budget for the month for that campaign and divide it by 30.4. What should your monthly budget be? This depends on:
Your overall Google Ads budget.

The average cost per click of the keywords you're bidding on (which you can get with Google Keyword Planner or any other keyword research tool).

The importance of that campaign relative to the others in your account.
For example, you may dedicate more budget to Campaign A, which advertises your best-selling product, than Campaign B, which promotes content to prospective customers at the top of the funnel.
Bidding
As mentioned a few times in this guide, how much you'll pay for Google Ads also depends on your bid. You're willing to pay this maximum for a click on your ad. Simple enough? Well, as is the theme with this post, no. A few things to know:
Even though Quality Score helps you pay less for higher positions, that doesn't mean you can set your bids super low. You need to make sure your bids are high enough to compete.
If you bid manually, you'll set one maximum CPC per ad group, but you can set different bids for each keyword in that ad group.
If you choose automated bidding, you can still set maximum bid limits for strategies like maximizing clicks, target impression share, tCPA, and tROAS. However, Google could spend more than your maximum CPC for enhanced CPC.
Google Ads Price FAQs
What is the ideal advertising budget for Google Ads?
The majority of Google's revenue depends on the success of Google Ads. This is why they have several PPC management tools to help you, like the Google Ads Cost Calculator. This tool can help you decide on Google Ads spending and cost.
It can tell you how much your return on ad spend (ROAS) would be. All you need to know is the typical return you'll earn from a new customer. This helps determine whether the cost of a particular Google Ad is too expensive for your advertising budget or not.
Google Ads also offers budget control features. These allow you to adjust the cost of your Google ads daily.
Is Google Ads free?
Unfortunately, Google Ads aren't free. The average cost per click in Google Ads is between $1 and $2 on the Google Search Network. The average cost per link on the Google Display Network is under $1.
How do Google Ads determine your cost per click?
Google determines your cost per click using the advertisement's Ad Rank. The Ad Rank is your maximum bid for a specific keyword multiplied by your ad's Quality Score.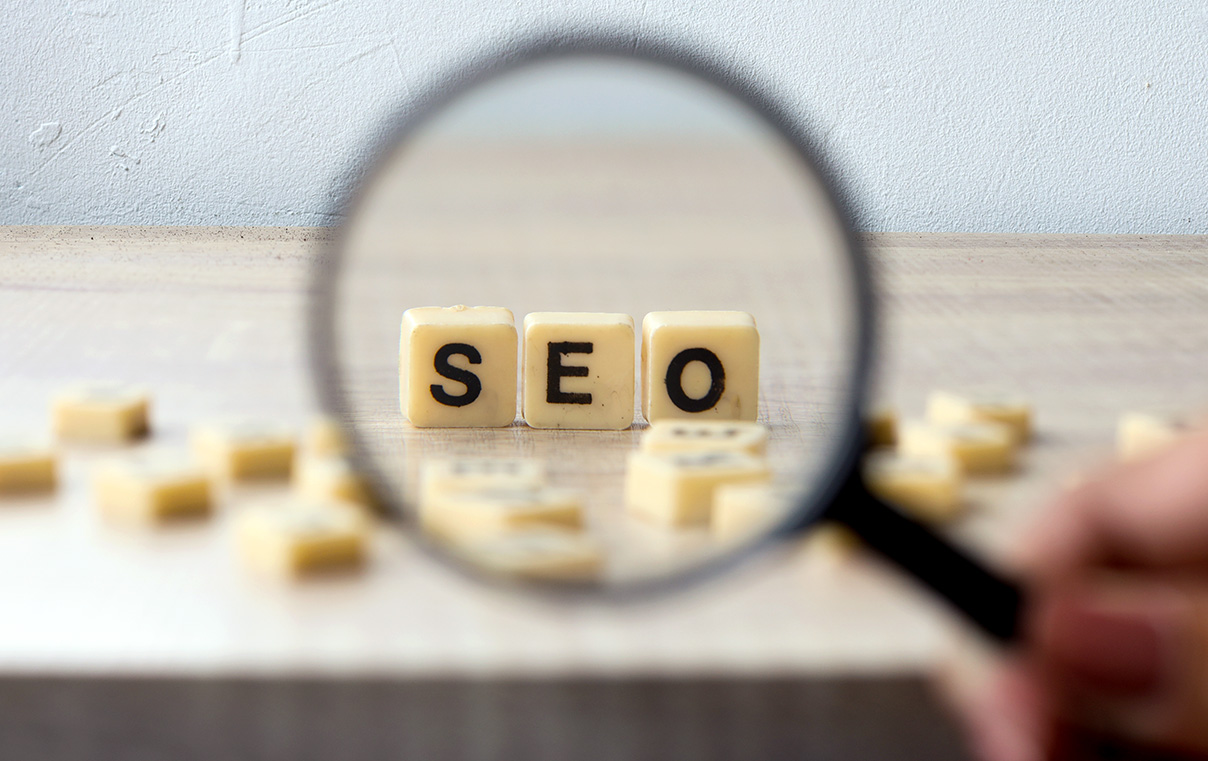 But, hey! What about search engine optimization?
Many companies will pair a digital advertising strategy with a search engine optimization campaign (SEO) strategy to help them get organic and paid leads for their business. To learn all about SEO, it's best to check out Google's Search Engine Optimization Starter Guide. It is essentially producing content on your site that will show up just below the paid ads when someone searches on Google. 
It starts with understanding what your customers are searching for and creating content that helps them find you. For example, if you are a family law attorney, you might find that your customers are searching a lot for leaky kitchen faucets. You could create some guides and even a YouTube video on how to solve that issue. Google will reward you over time if you go in-depth enough with step-by-step examples. 
Keep in mind that SEO is a consistent, long-term effort, so plan on creating a lot of content for a long period of time before you start to see some results. Think of SEO as a marathon rather than a sprint or race. At PTE, SEO is our expertise, We can help you build an organic strategy that will by far outlive the lifespan of your PPC marketing budget, LET'S TALK!
PPC However Can….
Google ads can also provide a lot of great insight into what content you should create for your customers. You can find out what keywords are converting and then create blog posts and pages of content on your website about those keywords. For example, if you are a plumber and you know people search "Best divorce attorneys in Los Angeles," you can create a series of blog posts around that. Such as "The 10 best divorce attorneys in Los Angeles", "How to find the best divorce attorney in Los Angeles," etc. 
If you create a long, thoughtful post about your keyword, it will have a higher chance of ranking organically, and then you won't have to pay for the Google ad anymore. 
What are the other advertising prices?
There are a lot of other channels where you can spend ad dollars. So what are the other advertising prices? It can vary greatly by industry, region, and channel. Some business areas are more competitive than others. The best advice we have to give while you research advertising prices is to do a lot of testing. Here are a few things you should do. 
Research —

If you are an existing business, check out your current leads and see where they came from. A quick survey or review of your website's analytics can be helpful. From there, you can find out where they came from and which had the highest return on investment. As a small business, you can make a great living by advertising in just a few places with a big impact rather than spreading your money too thin.
Test —

So your nephew keeps telling you that you need to be on TikTok. Should you be on TikTok? What are TikTok's advertising prices and investments? The answer is sure. Why not? Give it a try. Just remember that you need to commit to 1-2 quarters of testing a new channel before you bail on it, and it will also take resources away from other marketing you are doing.
Analyze —

These days, you should be able to track the value of every marketing dollar you spend. Make sure to look for trends and always try to understand where your customers are. It can help to add a marketing agency to track your results.
Key Takeaways on How much  Google Ads actually cost. 
Let's go over these eight key takeaways that you can use to orient yourself in terms of what you could spend on Google Ads:
Before even getting into calculations, the cost of Google Ads for a business will depend on its industry, customer lifecycle, and current consumer trends.

Google Ads is based on an auction system that rewards high-quality ads with lower costs and better ad placement.

You can exercise tight control over your Google Ads budget using tactics like ad scheduling, geotargeting, and device targeting.

The average cost per click in Google Ads is between $2 and $4 on the Search Network.

The average cost per click on the Display Network is under $1.

The most expensive keywords in Google Ads and Bing Ads cost $50 or more per click. These are generally highly competitive keywords in industries with high customer lifetime values, like law and insurance.

Giant retailers can spend up to $50 million annually on paid searches in Google Ads.

The average small- to mid-size business spends anywhere from $1,000 to $10,000 monthly on their Google paid search campaigns. That's $12,000 to $120,000 per year.
TIRED OF WASTING MONEY? OUR PPC SERVICES CAN HELP.
Your business needs a well-executed paid traffic strategy's profitability without worrying about the details. You want a company like PTE to help develop a plan to fit your budget and maximize its results. Our expertise, resources, and deep commitment to our craft make us the ideal choice to meet your paid advertising needs. 
We'll bring the following strengths to our work for your advertising dollars:
Staying on top of all the latest PPC trends –

 Technology changes rapidly in the paid traffic world. We devote substantial time and money to staying on top of the latest trends. We leverage cutting-edge tactics to get you more leads and customers and phase out the ones that aren't as effective anymore.

Hiring copywriters and data specialists – 

Our content marketing team understands the importance of using data to make paid traffic strategies profitable. Still, we also recognize the importance of tapping into human psychology. Our copywriters work alongside our data specialists in a balanced approach that treats visitors like people, making the ads and landing pages we create for you incredibly profitable.

Dedicating ourselves to refining and optimizing your PPC strategy – 

We won't just launch a few paid traffic campaigns for you and move on to a new client. Our elite PPC management services include ongoing campaign optimization and reporting because we understand how important it is to make the most of your limited advertising budget.